Even though high-rise condos continue to dominate the skyline, mid-rise condos are quickly becoming the new standard in luxury condo living. Truly, a unique addition to the local real estate landscape.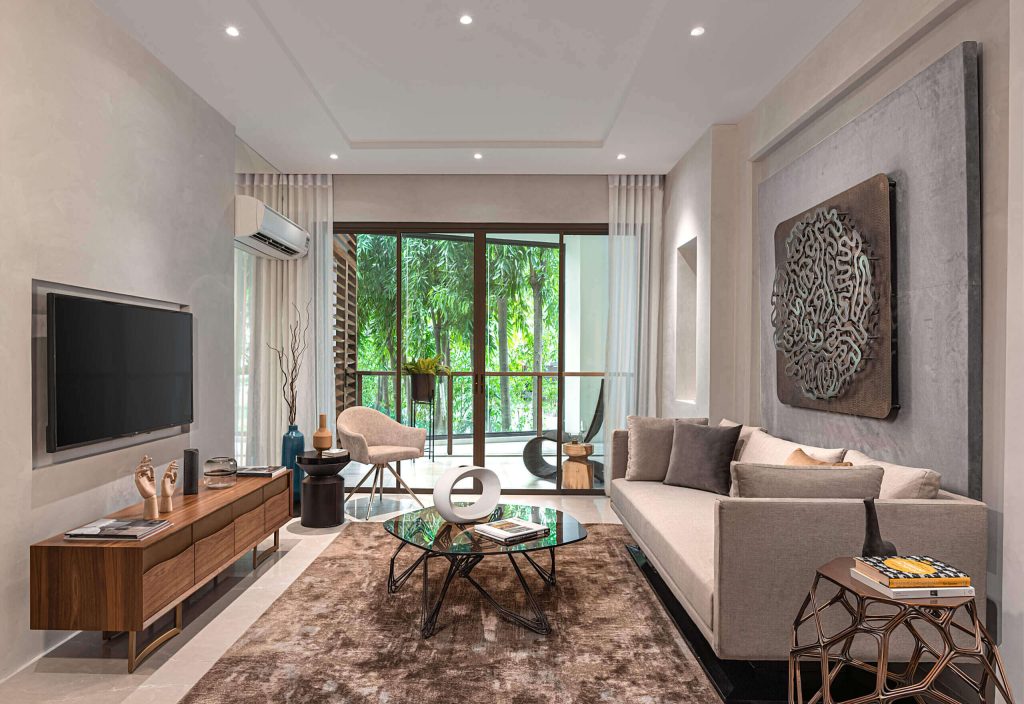 First, let's discuss what exactly a mid-rise condominium is before we go into the advantages of living in one.
The quantity of stories used is a practical criterion for classification. From an architectural standpoint, any building with 5-12 stories is considered a mid-rise. Those structures with fewer than five stories are classified as low-rise, whereas those with twelve or more are considered high-rise.
The Rise of the Mid-Rise
They may not be as towering as high rises, but 'midrisers' nevertheless provide all the luxury essentials plus some opulent surprises along the way.
Mid-rise condominiums are the ideal modern residence since they provide all the conveniences of a luxury abode while also allowing residents to take advantage of city life. The convenience of being able to stroll to work, restaurants, and other destinations adds to the allure of living in a mid-rise. One might even say that living in a midrise is the pinnacle of city life.
A midrise condo is most likely the best living option for you, but in case you're still wondering why, here are just a few of the many persuasive reasons:
Low-Density Setting
The residents of low-density condos have the benefit of not just living in a peaceful and calm setting, but also in a more spacious unit. The condo units in a mid-rise building are often larger and more spread out than those in a high-rise building because of the building's lower density. When compared to apartment units in high-density apartment buildings, one-bedroom or two-bedroom residences in mid-rise buildings are noticeably larger.
Appreciates in Value
Have you ever wondered why the next luxury mid-rise condo building always seems to attract the attention of the high net worth crowd? High-end real estate investments, such as a well-placed mid-rise, are often seen as a good way to amass financial security.
Purchasing a mid-rise property is a wise decision. Investing in high-end real estate has historically been a reliable way to boost one's wealth over time. Even if you wait a while to sell, you'll still get the most of your money because the property's worth will increase.
The value of mid-rise properties is high. A safe and reliable strategy to increase your wealth is through the purchase of high-end real estate. Even if you wait a while to sell, you'll still get the most of your money because the property's worth will increase.
Ideal Location
Having a lengthy travel to and from work every day can be a hassle, especially if your schedule is already packed. There's nothing like being able to roll out of bed in the morning knowing that you're only a few minutes walk from your office. That's what it's like to reside in an ideal area, where everything of importance is conveniently close at hand.
Imagine, living within walking distance from offices, restaurants, malls, parks, museums, and a wide variety of leisure establishments. The allure of mid-rise living is undeniably great when one considers the fantastic facilities available around the premises. When everything's within reach, life is better.

Community Spirit
Mid-rise condos, because they tend to be designed with families in mind, tend to have a stronger feeling of community. It's easy to find like-minded people who share your values and interests only steps from your doorstep. The social atmosphere and sense of community of a mid-rise building, however, may be ideal for people who value these qualities in their living arrangements.
Regular Upkeep of Premises
The ideal lifestyle for many people includes not worrying about the routine maintenance of luxuries, because of how hectic their lives might get. Living in a mid-rise building eliminates the need to fret over keeping the common areas tidy. You may rest easy knowing that the amenities are being properly cared for because they are all under the purview of a dedicated maintenance team.
A Shorter Ride Between Floors
In a high-rise condo complex, there are hundreds of residents, all of whom require the use of the elevator at the same time. Taking the elevator in a mid-rise is often a speedier and less congested experience than in a high-rise structure, due to the lower number of occupants and floors in the building.
Mid-rise condominium living can be a terrific way to feel safe and secure because of the strong sense of community, excellent amenities, and residential services, and cutting-edge safety features made available through upscale condominium properties such as those crafted by Filigree.
Two Botanika Nature Residences – Space is the New Luxury
Botanika Nature Residences is a renowned high-end yet low-density residential enclave, and its stunning apartments— only ten per floor —are complemented by the tower's 101 individual mid-rise residences.
Posh touches such as elegant powder rooms, where residents and visitors can freshen up before entering, and a gorgeous lanai, which provides adequate room for physical activities, and at its heart, an atrium, which enables airflow and natural light into the building, all of which adds to the lush allure of this new and exciting mid-rise condominium.
Since the introduction of Two Botanika condominium on August 17 of this year, the projected turnover date is on target for the third quarter of 2027, thus Botanika continues to expand and advance steadily. Two Botanika features all the same excellent amenities as Tower 1 and more. Both a fitness center and a sky lounge with breathtaking views of Filinvest City can be found at Two Botanika, adding to the already extensive luxury and wellness offerings found in Tower 1.
Thus, both eco-towers offer a wider range of unit sizes, from one-bedroom apartments measuring 72–84 square meters (sqm) to four-bedroom bi-level units measuring 322 sqm and featuring lofty ceilings and big balconies that contribute to a more spacious and uplifting atmosphere.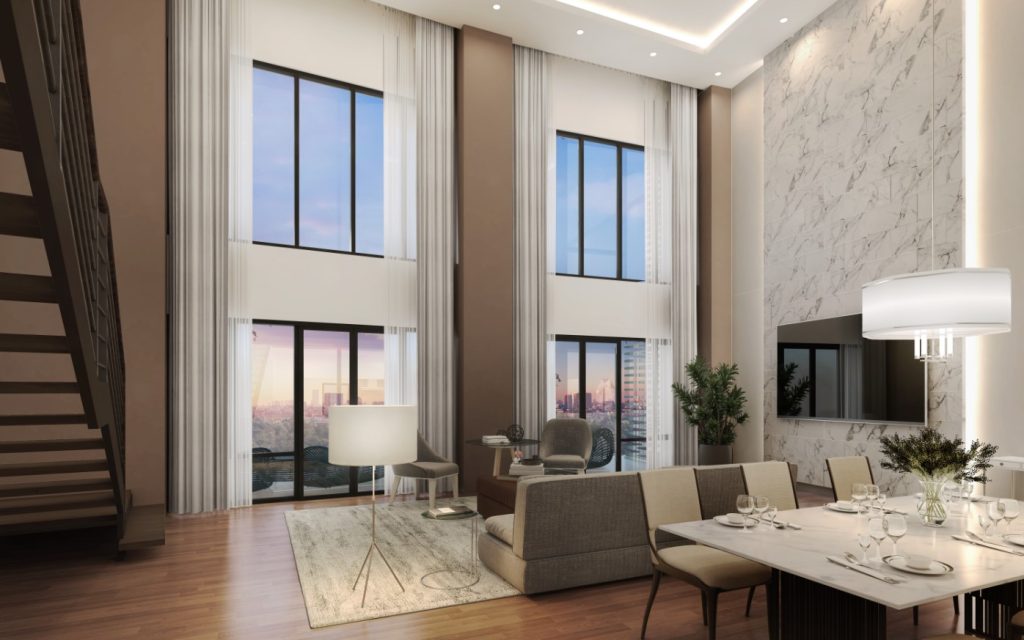 Primed as a four-star Building for Ecologically Responsive Design, Two Botanika has been meticulously planned to accommodate a truly green and sustainable way of living.
All courtesy of Filigree – Crafted Communities which represent the fundamentals of contemporary luxury. Properties by Filigree often place emphasis on both the quality of the living experience and the residents' wellness. There's an interplay of space, location, architectural design, and the surrounding natural environment that are artfully woven together in order to create dwellings that are both timeless and sustainable.
Every spot is a work of art.
Looking for a luxurious and spacious mid-rise condominium in the heart of Filinvest City?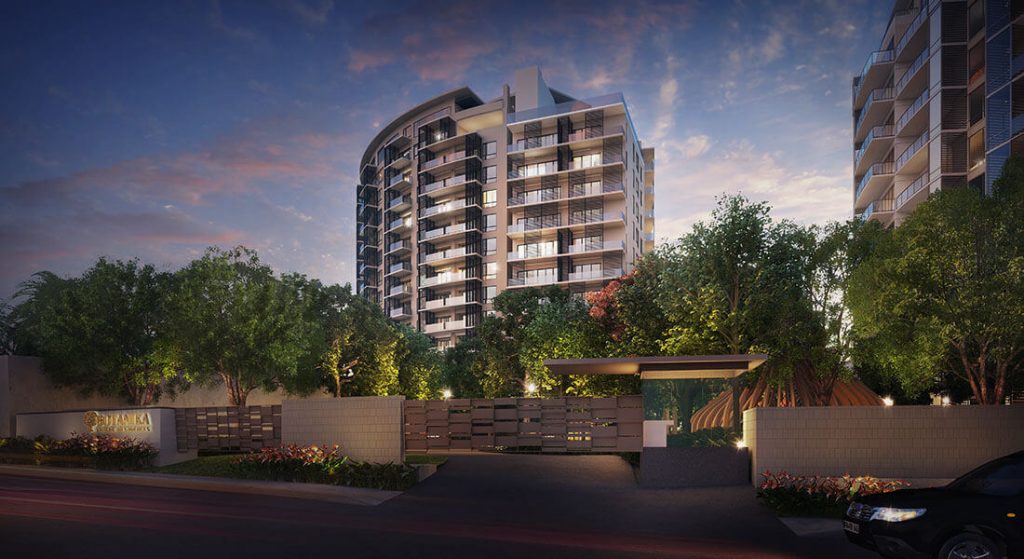 Look no further than Filigree – Crafted Communities. Our beautiful showsuites are located across from Bristol at Parkway Place, and we offer a variety of stunning luxury units to choose from. Whether you're looking for a 1-bedroom, a 3-bedroom unit or a 4-bedroom bi-level unit, we have something to fit your needs. And our experienced Filigree sales team is ready to answer any questions you may have and help you find the perfect mid-rise home. So please don't hesitate to contact us today – we can't wait to welcome you at the latest mid-rise enclave, Two Botanika Nature Residences.