There has been an influx of high-end developments that are luring the well-heeled into a life of unparalleled comfort and convenience.
In Alabang, that's the allure of luxury vertical living. Great views of the sky, and everything around you within sight. Also, it's hard to beat the lifestyle provided by a condominium that combines the luxury of a five-star hotel with the comforts of home.
In the Philippines, Filigree offers an unparalleled selection of luxurious, thoughtfully-designed residential properties. These are notable high-end living spaces with expertly executed designs.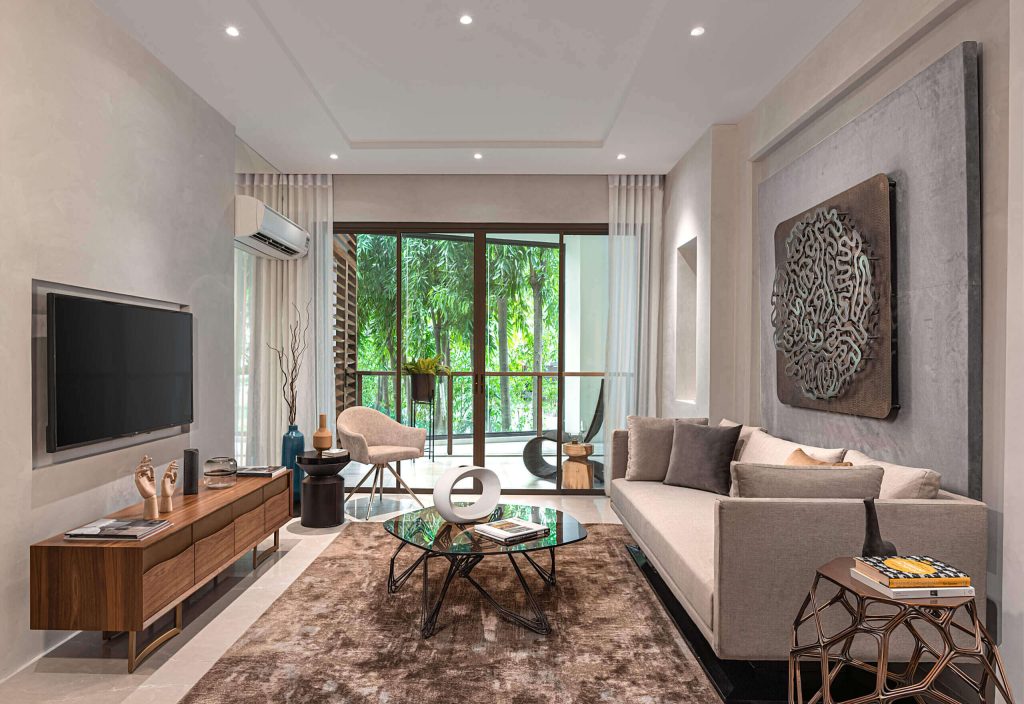 Today, Filigree-Crafted Communities represents the new ideal, a luxury real estate brand that aspires to embody the very spirit of the word's meaning: Filigree, which refers to the finest and most intricately constructed of elements— it is fitting that an upscale luxury real estate company be named after it. But one can agree that the hallmark of opulence is often found in the tiniest of finishing touches whether man-made or found in abundance in nature.
True luxury is in the details, and the beautiful residential spaces of Filigree-Crafted Communities are proof of this, evidence of this richness can be found in each luxury residential unit they offer.
If you have your eye on the new wave of luxury developments in Filinvest City Alabang, then it's best to take a closer look at the select properties on offer by Filigree-Crafted Communities.
First, a look inside 1001 Parkway Residences, Alabang's finest high-rise luxury condo complex.
1001 Parkway Residences – A Park-Surrounded Community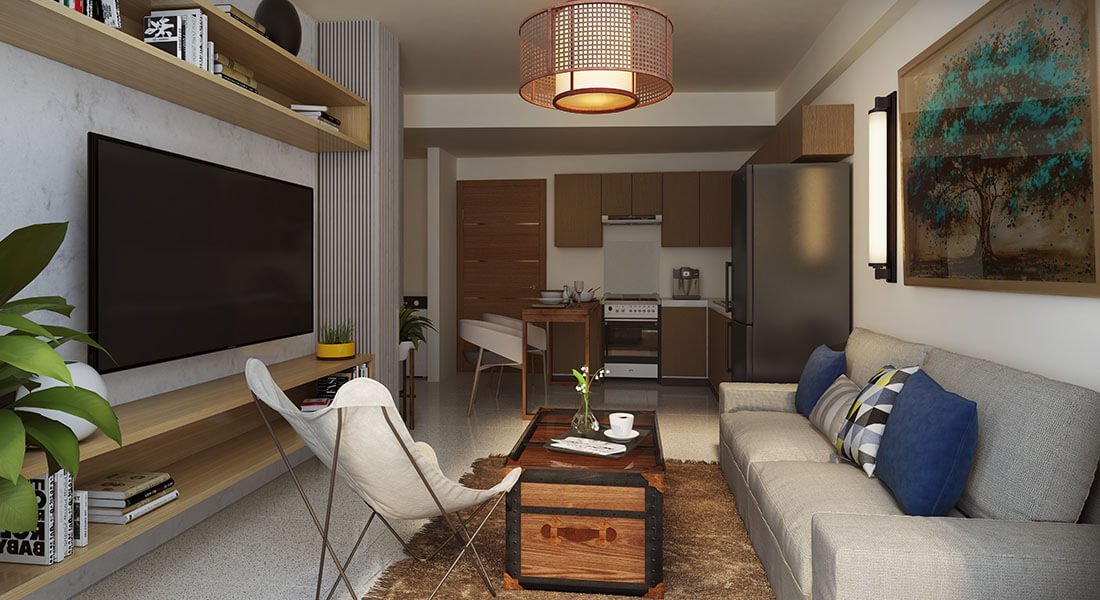 Located in the heart of Filinvest City's garden central business district, the 1001 Parkway Residences are a high-end, two-tower high-rise residential complex with a focus on sustainable urban living.
The unique layout of this building ensures that its occupants can enjoy a stimulating way of life that combines comfort, respect for nature, and good health.
The 1001 Parkway Residences is a premier Alabang high-rise condominium because it provides residents with the best of both worlds: a luxury, resort-like ambiance as well as everyday comforts and amenities of living around Filinvest Alabang.
All of these amenities, which are again evocative of those found at resorts, include a swimming pool with a 50-meter lap range, a kiddie pool, and a landscaped pool deck. In addition, there is a fitness center, a children's gymnasium, and an entertainment center.
Still, the truly distinguishing feature of 1001 Parkway Residences is found in its enviable location. Residents of the Parkway Avenues in Filinvest City, Alabang have access to some of the most magnificent views in the area, such as the Palms Country Club and the Festival Mall. Those that place a premium on having quick access to well-known places of the city, as well as a good standard of living, would find this upscale neighborhood to be excellent.
Live surrounded by greenery and enjoy life in the midst of beautiful parks, 1001 Parkway Residences is the perfect option for individuals in the market for a high-end condo complex that's closely attuned to nature while having all the modern ultra-functional amenities and contemporary conveniences one needs. At 1001 Parkway Residences, you'll find the ideal setting for putting down urban roots and making the most of a life of luxury in a lush locale.
Bristol at Parkway Place
Located at the crossroads of Corporate and Parkway Avenues, also known as Millionaires' Row, Bristol at Parkway Place is a prestige location for the wealthy. An iconic landmark on its own, Bristol at Parkway Place is the tallest residential skyscraper in Filinvest City, Alabang.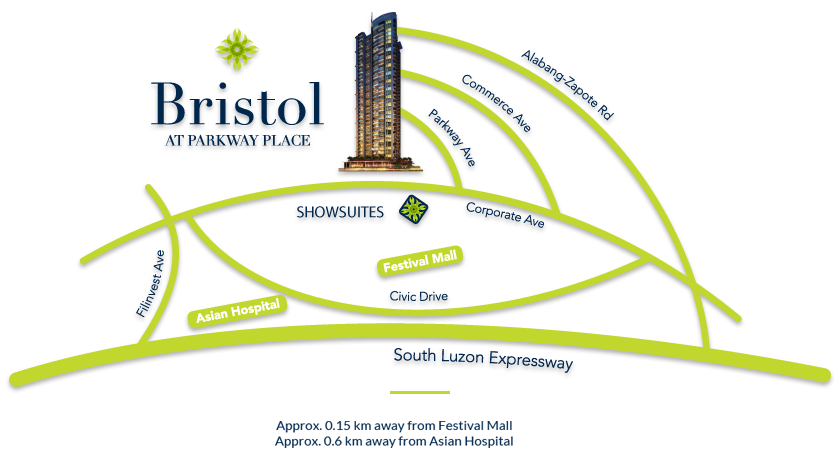 The Bristol boasts one-of-a-kind interiors that expertly combine the grandeur of a modernist approach with deluxe conveniences and amenities. Part of its charm is that you can get around Alabang easily by walking or driving for a leisurely bit of time. Not having to deal with the traffic in Manila is a blessing in itself for some. Everything you need is right there, at your fingertips or your front door.
Exclusive and elegant, Bristol Tower's opulent interiors will take your standard of living to new heights. But wait until you step inside one of its luxury units, as Bristol's one-bedroom, two-bedroom, and three-bedroom residences are spacious and elegantly constructed, evoking a sense of modern tenderness in their flow and layout.
Planned to perfection, Filigree-Crafted Communities is known for its elite luxury residences that emphasize on living well and being well.
Filigree elevates the creation of homes into an art form by deftly integrating spatial concerns, site selection, architectural design, and the natural environment of the area. The elegant result is sought-after luxury residences that are enduring and kind to the environment.
If you are looking for iconic luxury residences in Alabang that have it all, look no further than Filigree-Crafted Communities from 1001 Parkway Residences to Two Botanika Nature Residences. From its one-of-a-kind interiors to its prestigious location, these ultra-luxury residences in Filinvest Alabang are sure to impress. To learn more about our exclusive residential real estate developments, call us today or visit our website – www.filigree.com.ph